With the present Housing Crisis - Will more Land now gain Planning Permission?
There is presently a widely acknowledged crisis in housing in London and the South East of England because not enough houses are being built.
Shortage of homes over next 20 years threatens deepening housing crisis
"We estimate that the difference between housing demand and supply will have widened into a yawning gap of 1.1 million homes in England alone by 2022: most of it in London and the South East
Lord Best, Director of the Joseph Rowntree Foundation
Press Release
19th March 2002
Gaining planning permission for green-field land presently largely rests on gaining the approval of elected Local Officials.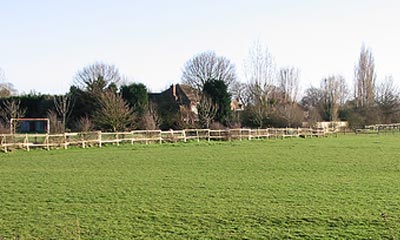 There are no votes to be gained in allowing Housing Development – but many votes to be lost – hence it is not surprising that many Councils have not hit the Housing Development targets given to them by the Government.
Prescott paves the way for house building programme
Mr Prescott went on to attack councils in the south-east for missing their targets for new house building in the last two years, and promised to intervene to force reluctant local authorities into approving new developments.
The Guardian
July 18 2002
The Government now intend on abolishing the present Planning Structure and let the planning decisions be taken by non-elected individuals.
Counties fight loss of planning powers
John Prescott, the Deputy Prime Minister, told Parliament that he was abolishing county structure plans, in which elected local authorities govern the development of housing, roads, schools and communities. The power to decide how many houses will be built in every town & village in the country will be given to nine regional development agencies, whose members are not elected.
The Times
July 19 2002
Some Developers believe that these proposed changes in the Planning Structure will enable suitable plots of land to gain planning permission and allow the building of houses to solve the housing crisis that affects London and the South East.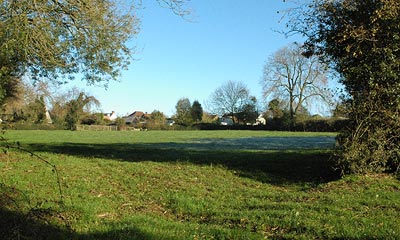 More cash pledged as house building plunges to a new low
Extra cash to ease the house-building crisis in the south-east and a relaxation of planning controls to allow more affordable homes to be built on Greenfield sites are expected to feature in the forthcoming spending review.
The Guardian
June 20 2002
These proposed changes have increased the prices of green-field land, which developers believe may get future planning permission.
Builders try to push open the door for new houses
Greenfield land near roads and commuter towns that may receive development permission is soaring in value.
The Times
May 3 2002
Of course people must not rely on gaining Planning Permission on their building plots for sale and hence a high return on their investment – nothing in life is guaranteed.
The Government have stated that they aim to build at least 60% of all new houses on brown field land (land that has been previously developed).
Hence 40% on building plots for sale of these new houses will be built on Greenfield sites.
The Government are also clear though that there is not an excess of this Brown Field Land available – especially in the London and the South East where due to high property prices much of the Brown Field Land has already been built on.
Westminster Hall, House of Parliament
10:50am 16th July 2002
The notion - both simplistic and complacent- that if we utilise every single brownfield site inside the M25, London's housing problems will be solved has been repeated a couple of times. It is nonsense.
The Parliamentary Under-Secretary of State,
Office of the Deputy Prime Minister
(Mr. Tony McNulty)
May 2002