Investing in Land
The budget changes to trust law have encouraged many investors to search around for alternative means of inheritance tax mitigation.
Investing in agricultural land and forestry has many tax advantages. Owners of agricultural land and forestry pay no inheritance tax, provided the land has been held for at least 2 years prior to death. There are also ways of mitigating the capital gains tax.
People also look at investing in land because it is considered that the residential property market is overheated and because of the government's housing proposals to "concrete over" the greenbelt.
Large bonuses have been paid in the city over the past few years and it seems that one of the assets that successful men always want to buy is part of the countryside. This is proved by Knight Franks farmland review for the second quarter of 2006 which shows that demand for farmland has increased by 42% over the same period last year.
According to the Royal Institute of Chartered Surveyors (RICS) the share of the land market being sold to non-farmers is 46%. Rich City investors wanting to become "lifestyle farmers" are largely driving the market. The areas which have seen the strongest price rises are Oxfordshire, west Berkshire, the M40 corridor and the M3/M4 corridor, all with good access to the City. RICS predict that the value of the land will continue to increase as demand continues to increase.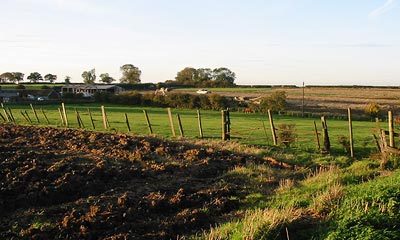 Land in the South East of England, with good access and next to housing has a high strategic value and can command prices of £200,000 per acre. Any land suitable for stabling horses in the South East of England also demands a high price.
The life of those in the rural idle is not worry free however. Up to 1,000 homes have recently been earmarked for a site just over a hundred metres from John Major's (ex-Prime Minister) house. Residents of the picturesque Pannal village (near Harrogate)
Are presently resisting the development of a 42 acre green field plot on green belt land at Daw Cross and another on green belt land on the Pannal Golf course (one of the most prestigious in Yorkshire).
Thurrock Council are also looking at building 3,000 new homes on green belt land. They have set out 4 development options for consideration - but each of the 4 options involve building houses on green belt land - it is only the numbers of houses and the locations of the green belt that vary!
UK Land Directory Comment - Aug 06
Submit your article to UK Land Directory
If you want your article to be published on UK Land Directory, please email us at info@uklanddirectory.org.uk. We will include your article if it meets our editorial guidelines.
Other Comments