Good Bye John...
It has been all change with John Prescott losing his responsibility for housing.
I am sorry at his loss, as John worked from a position of power and so could look at addressing the fundamental problems of the lack of housing for the young and disadvantaged without being swayed by the powerful NIMBY pressure groups - keen to protect their property investments by restricting housing supply.
John is also a very effective politician and so could make clear that whilst areas of green belt were to be built on, other areas would be newly designated with this protection - and that the net effect was that England's greenbelt is growing.
It constantly amazes me that people are so resistant to moving greenbelt borders. The Greenbelt came into being in the late 1940s - a lot has happened since this time which means that past decisions on land designations no longer make sense.
One area where I disagreed with John was his policy of describing gardens not as green spaces but as brownfield land. It is estimated that two-thirds of all brownfield housing development is now taking place on gardens. Whilst describing gardens as brownfield has allowed John to exceed his 60% target for "brownfield" development it is clearly a manipulative measure.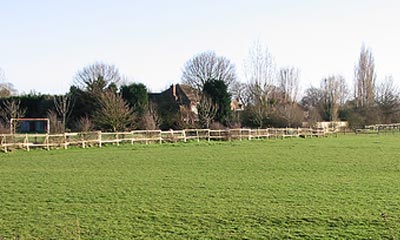 I do not approve of imposing small back gardens on people through high density living as it clearly impacts on ones quality of life. In an age where our children are rapidly becoming obese through lack of exercise it seems very short sighted to further reduce the open green spaces on our doorstep.
Luckily even the NIMBYs are now not happy with the building on back gardens- as many have neighbours with large gardens ripe for development - and living next to a future high density housing estate is not going to be good for their house price.
Ruth Kelly, who succeeded John Prescott as minister in charge of housing appears to be taking the same tack as John - with the first press articles declaring war on the NIMBYS
("Ill root out the housing NIMBYS promises Kelly", Daily Mail May 10 2006). Ruth has said that building more homes is gong to be a personal priority for her and that this may mean changing the planning regulations to make sure that more housing comes forward.
Hopefully Ruth will have more time than John to consider water shortages when planning for new houses in the South East.
UK Land Directory Comment - Jun 06
Submit your article to UK Land Directory
If you want your article to be published on UK Land Directory, please email us at info@uklanddirectory.org.uk. We will include your article if it meets our editorial guidelines.
Other Comments