"For the sake of today's ten-year-olds we need to start planning new homes now."
Yvette Cooper, Housing and Planning Minister
You know that there is a housing crisis when the Housing and Planning Minister speaks with such emotive words.
Ministers have recently said that the dream of owning their own home will be denied to millions of our children unless the pace of house building in Britain is stepped up. They say that just three out of ten of today's ten-year-olds will be able to afford a property of their own by the middle of the next decade (according to projections released by the Office of the Deputy Prime Minister).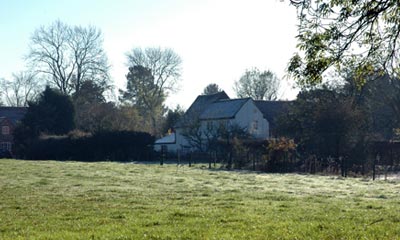 The crisis is reaching such proportions that the Government have decided to take on the NIMBYS of middle England. Rebuking environmental campaigners, the Housing and Planning Minister spoke of "myths and misinformation" about the Government's approach from "people who want to block new homes".
I personally have a lot of time for what the Government is trying to achieve. I agree with Yvette Cooper when she says that:
"For the sake of today's ten-year-olds we need to start planning new homes now. It isn't fair if people's chances of owning their own home in the future depends on whether their parents or grandparents were homeowners before them."
However I am also aware that the Government specializes in producing "hot air". When it comes to action they are not so good, according to last months surveys, housebuilding is almost at a standstill!
Something has got to give in this housing crisis and my feeling it will not be long before we listen to reason and large sections of sustainable greenfield land (next to existing housing) is allocated for housing - irrespective of what local Councils and NIMBYS say.
Sustainable Development can even take place within the Greenbelt, perhaps the most contentious issue within town planning today. In the South East, where London is surrounded by Greenbelt and many smaller towns zone surrounding land as Greenbelt, planning permission is a complex process even for major property developers. So what chance does the individual have?
It is ultimately this house building that will ease the artificially high price of houses, especially in the South, and help our future generations to become homeowners without the pre-requisite of their parents owning a home. We must change the way we think about 'protecting our countryside at all cost' because frankly, the cost is already too high for most.
Hopefully Yvette Coopers comments:
"For the sake of today's ten-year-olds we need to start planning new homes now."
are the opening salvo in the necessary discussion of which land we place all of the required 1.4 million new houses.
But it does make you think, what a wonderful time to invest in undeveloped greenfield land.
UK Land Directory Comment - Nov 05
Submit your article to UK Land Directory
If you want your article to be published on UK Land Directory, please email us at info@uklanddirectory.org.uk. We will include your article if it meets our editorial guidelines.
Other Comments