Investment in Land - An Opinion
Investing in greenfield land has never looked more promising David Pretty, Barratt's CEO has admitted that he is actively looking for "scruffy" Green Belt land to build homes on (Evening Standard 29 Nov). John Prescott has given his backing for 3,600 homes on Greenbelt land in Herts thus making the land owners over £700 million (The Comet, 3 Nov).
It was only a few years ago that you could safely say that the price of the land accounted for a third of the final house price. Yet today you have to assume that it will account for at least a half of the final house price.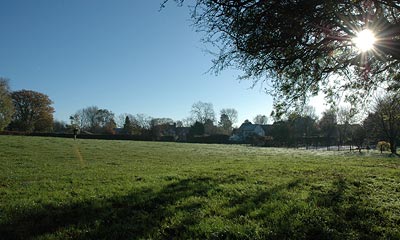 Allocation of greenbelt land for development though is still as controversial as it has ever been. It has been claimed that councilors in Tendring have been "gagged" from speaking out about controversial plans to develop greenbelt land (East Anglian Daily Times, Dec 5). Bucks County Council are adamant that it was not their fault that a giant Motorway Service Area is to be built on Greenbelt land off the A355 near Beaconsfield (Bucks Free Press 14 Dec) - whose fault it is I do not know :-)
Councils generally seem to be running scared of the new developments on Green Belt land. Some seem to be acting like King Canute in trying to hold back the tide. I see that Wycombe Council are pouring £250,000 into a "fighting fund" to try to save their countryside from land speculators (Bucks Free Press).
When you know that:
The Government has said that they will force planners to allow the building of a third more new homes in parts of the country where the house prices are the highest (Telegraph, 6 December)

and

Buckinghamshire has some of the highest house prices in the country.
It does seem to be an immense waste of £250,000 which surely would be better spent on additional nurses or teachers.
Britons population is now over 60m and we have an acute housing crisis. In the South East we need to accept that houses will be built in our locality and that this may drag our house price down a little - but at least it means that our children will be able to live in realistically priced houses rather than living with their parents until well into their 30s!
If you think that investing in land could produce good profits then I recommend that you look at my directory of such Land Agents.
If only we had hind sight . . . .
UK Land Directory Comment - Dec 05
Submit your article to UK Land Directory
If you want your article to be published on UK Land Directory, please email us at info@uklanddirectory.org.uk. We will include your article if it meets our editorial guidelines.
Other Comments