For Sale - Strategically located land identified by Taylor Woodrow PLC
Savills Auction
CAFÉ ROYAL, 68 REGENT STREET, 1ST NOVEMBER 2005
One to keep an eye out for...
Those with an interest in the media will be aware that the south east is suffering from a housing shortage. Land bankers and land banking has become more widely accepted as people begin to realise the potential value hidden in land. Not all land could be construed as having this hidden potential, so what sort of land has it? To get a better idea let us focus on an upcoming prestigeous Savills auction at Cafe Royal.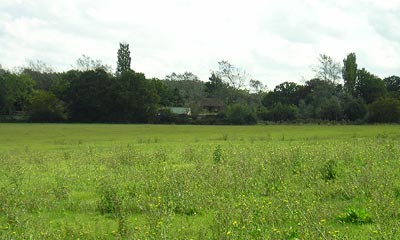 Presented as 'Of interest to Investors and Developers', the land is approximately 178 acres in size and lies just to the West of Basingstoke bordering the smaller village of Oakley.
This land has been already been identified by major housebuilding firm Taylor Woodrow PLC as a potential new development site of up to 1500 and associated amenities. If you wanted someone on your side to push for planning permission, Taylor Woodrow would be one of my first choices.
What makes this land so special?
Even though we are dealing with a larger parcel of land than typically sold by land agents, the principals remain the same;
Demand
Within the South East, the county of Hampshire has the higest forward housing target.
Within Hampshire Basingstoke and Deane Borough has the higest housing target
Basingstoke has grown rapidly since the 1960s with its population increasing fourfold.
The scarcity of brownfield sites in the Basingstoke and Deane area has meant that most development has, and is likely to, take place on greenfield land.
Location
Situated in a hollow bowl bordering the village of Oakley, a firm of topographical analysts concluded that there would be very little impact both visually and environmentally on the surrounding land of a development of 1,500 homes and associated services.
The land could take advantage of the proposed Strategic Western Transport Corridor, providing access to the A30 near the under used Junction 7 of the M3.
Sustainability
The key requirement to the Governments housing strategy is sustainability – creating as little impact on the environment as possible. As this land is next to Oakley it is seen as highly sustainable place to develop to due its close proximity to Basingstoke.
It will be interesting to see what price the Auction at Savills fetches, and I for one will take a keen interest in the result.
UK Land Directory Comment - Oct 05
Submit your article to UK Land Directory
If you want your article to be published on UK Land Directory, please email us at info@uklanddirectory.org.uk. We will include your article if it meets our editorial guidelines.
Other Comments