Land Gets The Smart Investor's Vote
The message couldn't be clearer. Land, particularly greenfield sites in close proximity to expanding urban and suburban centres, is strongly tipped to be the top investment performer for the foreseeable future.
Investors, from major property portfolio managers to individual first-time buyers, are increasingly being drawn to the exciting opportunities of buying land.
Historical trends in UK land sale prices are impressive enough, and what is not widely known is that land prices have significantly outperformed even the astonishing rise in house prices. A recent analysis by Savills clearly illustrates the point. A chart of the gain in UK land prices measured against the growth in house prices is instructive.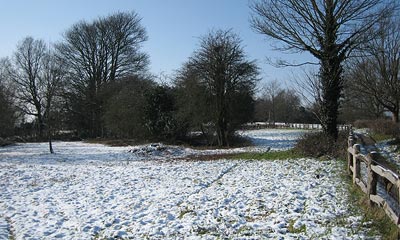 Whereas over the past 25 years (1979 to 2004) prices of new houses have shown on average a sevenfold increase, the price of the greenfield land sales on which they were built has risen by a factor of nearly 20. That's roughly a ratio of three to one in land price acceleration against house prices since 1979.
Several other studies support similar conclusions, one survey claiming that land across the UK has increased in value by as much as 926% over the last twenty years. Research from the Halifax shows that residential land prices have increased nine-fold from 1983 to 2003 compared with a mere four-fold increase in the price of houses. A recent article in the Financial Times states that residential land sales prices have risen from an average of £174,000 a hectare 20 years ago to £1.6m today - an increase of 808 per cent.
This remarkable growth is universally expected not only to continue, but also to intensify for reasons that are as undeniable as they are simple to understand. The demand for land for sale in the UK is fierce. The South-East alone is going to have to absorb an additional million people before the decade is out. The Housing Minister Yvette Cooper has said the population of England is expected to grow by 5.7m over the next 20 years. At the same time people are living longer and increasing marital break-up means more people are living alone. There are also predictions of an influx of immigrants from the EU and beyond.
'We know that the pressures of housing supply not keeping up with housing demand causes difficulties, particularly for first-time buyers', Miss Cooper has stated, acknowledging the fact that the number of new households in England is growing at a rate of 190,000 a year, yet only 150,000 new homes are being built. 'We need to address housing supply,' Miss Cooper added, 'otherwise we will see greater volatility in the housing market, as well as not meeting the needs of the next generation'.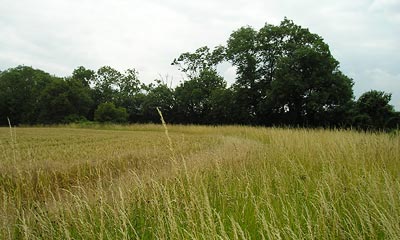 Land plots for new homes and businesses is desperately needed to accommodate a growing, affluent population and for social housing, as well for the demands of the new high-technology economy. The supply of land, however, is of course limited. As Mark Twain famously remarked, 'Buy land - they're not making it anymore.'
The Labour government has responded to the challenge of housing shortages by committing themselves to the most ambitious and far-reaching programme to build new homes since the 1950s. The Deputy Prime Minister John Prescott, in charge of overseeing the coming house-building boom, predicts that 3,285,000 new homes will be required across England over the next eighteen years.
Although the majority (60%) of land ear-marked for development involves brownfield land sites, (land that has already been built on), the sheer size of the building agenda and the lack of available space obliges planning departments increasingly to reconsider the status of the nation's Green Belt and greenfield land sites.
Prime Minister Blair's arrival in Downing Street in 1997 coincided with a rise in Green Belt house building to 4,456 that year, 4,910 the following year and 5,691 in 2001. The figure for 2003 showed that 5,521 homes were built on what in 1997 would have been designated Green Belt land . The Chancellor Gordon Brown, who is expected to succeed Mr. Blair as Prime Minister, has already signaled his support for the building of two million new homes over the next ten years . The government planning guidelines are designed to encourage an annual increase of home building by a third - from 150,000 to 200,000 homes each year.
The construction work will be concentrated in the south of England, East Anglia and the South West, although new estates will be built in housing market hotspots across the country. The Government also wants higher housing density, which will further boost the price of land sale with planning permission.
The Government aims to fast-track big new housing developments - taking them out of the normal planning permission regime - if they meet certain design standards. These measures are part of the Government's response to a review of the housing situation carried out by economist Kate Barker. And it's not only the quantity but also the quality and type of housing that people want that should excite those fortunate enough to own the land on which they are built, especially greenfield land. Ministers agree that the only way to avoid a return of boom and bust is to build more homes people want to live in . A report entitled 'Better Homes, Greener Cities' by the Policy Exchange think-tank makes the firm conclusion that whilst current planning laws encourage the development of high-density, high-rise housing in cities, evidence from the housing market proves that most families would prefer to live in spacious and green suburban surroundings .
"Development takes place on the kinds of green spaces people actually use and value - allotments, playing fields, parks and gardens - in order to save agricultural land," said the report. "British towns and cities are becoming grey deserts, with serious implications for the health and well-being of the 50 million Britons who live in urban and suburban areas." The report recommends that radical reform of the planning system is needed to allow more consideration given to greenfield development.
A change of government is not going to alter the excellent prospects for greenfield landowners. George Osborne, the Conservative Treasury spokesman and one of David Cameron's closest colleagues, said recently that 'We should take a fresh look at what we mean by a greenfield site.' The new emphasis of any Conservative government would be to change the tax regime, planning system and supply of public housing to increase the number of affordable homes .
'I want the modern Conservative Party to become again the champion of affordable and sustainable homeownership,' he told a housing industry conference in South Wales. 'I want us to look afresh at the planning system, and tackle the delays and obstruction that is damaging the affordability of our housing.' To this end, a Conservative government would alter the definition of a greenfield site in a review of the planning system. Local communities would be given a greater say in development, as long as they took proper account of the needs of homeowners of the future.'
This significant policy move for a party traditionally known for its staunch defence of Green Belt land is not so much a change of heart as a statement of the obvious. With brownfield sites in such limited supply, where else is all the required land going to come from?
Yolande Barnes, research director at Savills, posed exactly that question in a company research paper. Her latest analysis of house builders' land banks shows that the average number of plots held by the major players has not changed appreciably since 1999. Supply held in terms of number of years actually fell last year. So where is the land coming from to meet the Government's expanded house building target? Recently, as Ms. Barnes points out, the answer has been, from previously developed land. But brownfield land can no longer meet the immediate and growing demand for residential development land?
Savills' view is that the true housing plot supply on previously developed land (PDL) falls well below that of the estimate by John Prescott's department. They believe that the true supply is more like 450,000 units, less than half the level put forward by the government. That represents less than five years' supply at current build rates. Figures for 2002-03 for instance show that developers' plot holdings fell by 25 per cent after the steady rise of the previous three years and didn't recover in the year following that. Reliable data shows that the housing shortfall per annum is running at around 1,300 units, and in the South East generally by some 800.
The same diagram based on similar information shows that the number of hectares of vacant land with planning permission for housing is rapidly falling in the direction of zero in London and the South East of England. Where demand is relatively low however, such as in the North West and North East Regions, the quantity of land with planning permission for housing rises sharply, towards 30,000 hectares.
It is generally believed that the rise in value occurs when a site is developed. This is true, of course, but what is not so well known is that the increase starts as soon as it is known that preparations are being made to acquire the land and to draw up a construction schedule. 'Once you have permission", said Yolande Barnes, 'you don't have to build anything on the site to see it grow in value'.
The profits to be made are nothing short of astronomical. The government's own consultation paper gives an indication of the scale of the uplift to be expected wherever rarity impacts on value. It quotes the value of agricultural land in the South-East at around £9,200 per hectare compared with £2.5 million for greenfield land with planning permission for housing.
Evidence that the new housing boom will make use of greenfield sites is overwhelming and frequently repeated in professional forecasts, development planning documents and in recent newspaper headlines from Kent to Cumbria, Cheshire to Humberside.
The Telegraph has recently highlighted a 1,200-acre development of Green Belt land near Newcastle, which Tyne and Wear Council decided to de-designate from Green Belt status because 'exceptional circumstances were believed to warrant the building of a large business and housing estate' .
A massive scheme to build 15,000 new homes on a former airfield site and green Belt land between Hatfield and St Albans has been reported last month in The Herts Advertiser .
The West Cheshire Sub-Regional Spatial Strategy is quoted in the Chester Chronicle for publishing their new development blueprint for a major business park. The study states that 'there may be a case for greenfield development where other gains outweigh the loss of greenfield land'.
The head of Barratt Homes, David Pretty, claims in The Sunday Times to be aiming to build 20,000 new homes each year and predicts more creative, co-operative relations between the construction industry and local planning officers.
A huge building scheme of 273,800 new homes is planned for Yorkshire over the next fifteen years, 'threatening swathes of the region's greenbelt' . Strategic plans being drawn up by the regional assembly state the plan is necessary to cope with a rise in population that would follow a predicted economic boom. In some parts of rural Yorkshire, like Ryedale and the East Riding, the plan expects at least 60 per cent of new homes will be built on greenfield land. One council leader suggested that was an optimistic target and that the proportion of pristine land being used would be much higher. In response to the call by environmentalists to use only brownfield sites, the leader of North Yorkshire County Council, John Weighell replied, 'we would love to, but North Yorkshire doesn't have any, so we've very little choice'.
UK Land Directory Comment - May 06
Submit your article to UK Land Directory
If you want your article to be published on UK Land Directory, please email us at info@uklanddirectory.org.uk. We will include your article if it meets our editorial guidelines.
Other Comments