Building on greenbelt - never believe when they say never!
A General Election has come and gone and we have Labour for a third term. One of the hotter underlying topics was the thorny issue of greenbelt.
In my last commentary, I pointed out that you should never believe a council that says "we will never build on greenbelt". It also now seems to run true that you should never believe a Government that says "we will never allow greenbelt to be developed".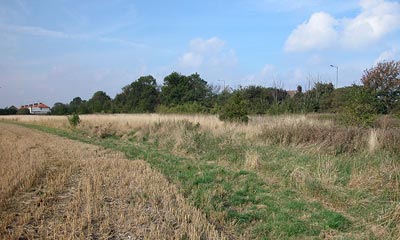 For this month, in June 2005, it has been revealed in a parliamentary answer that an average of 2,400 acres of undeveloped greenbelt is being built on each year!
Or put another way - between 1997 and 2001, a city the size of Lincoln has been built on greenbelt land. Remember - this is greenbelt land that is 'protected' not greenfield land. Infact, greenbelts across the country are under pressure to make way for more housing.
An article in the Telegraph (12th June) revealed that last year greenbelts around Tyne and Wear, Greater Manchester, Merseyside, London and Cambridge had been moved to accommodate housing development. This year, greenbelts around Nottingham, Derby, London, Bristol, Bath, Cheltenham and Gloucester are all under review for the possibility of building more homes.
As the Daily Telegraph reported, "Figures show that 162 planning applications in green belts went unchallenged by the Government between 1997 and last year and that four per cent of all house building between 2000 and 2002 was in the green belt."
The table below show the amount of acreage that's now gone for development.
| | |
| --- | --- |
| Area | Acreage |
| South East | 1,062 |
| South West | 284 |
| North West | 271 |
| West Midlands | 185 |
| East Midlands | 172 |
| Yorkshire & the Humber | 148 |
| East of England | 123 |
| North East | 111 |
| London | 36 |
I think this is another case where 'never' equals maybe!
UK Land Directory Comment - Aug 05
Submit your article to UK Land Directory
If you want your article to be published on UK Land Directory, please email us at info@uklanddirectory.org.uk. We will include your article if it meets our editorial guidelines.
Other Comments