Green Belt Land Information - Developing Green Field Land
There is a common misconception that you cannot build on or develop Green Belt Land.
Green belt swallowed up by new homes
An area of green-belt three times the size of Hyde Park in Central London is covered in houses every year in the South East.
On average 8 per cent of all land that was developed for housing was carved out of the green belt.
The revelation is embarrassing for the Government, which has repeatedly declared that it will protect the green belt. Housing developers have been pushing hard to build on it, saying that it will be impossible to satisfy accommodation needs without doing so.
Anthony Browne of The Times
28 November 2002
Valuation Office Agency - An Executive Agency of the Inland Revenue
Residential Building Land (page 20)
In Oxford, a question has been raised as to the sanctity of the green belt and it is anticipated that such queries may be raised in other locations given the current apparently insatiable demand for land and homes.
Residential Building Land (page 24)
In Oxford the green belt is no longer seen as sacrosanct around the city and it is now suggested that Oxfords needs will inevitably impact upon it. Both developers and educational institutions are still in competition for available sites.
Property Market Report
Autumn 2002
This is often backed up by local council planning officers, who, for political reasons, toe the line that Green Belt Land in their area will never be built upon.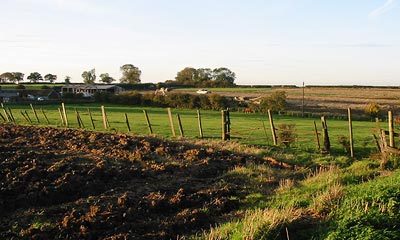 The government's own "Land Use Change" reports show that green belt land is developed and built on:
Land Use Change in England No 17 - May 2002
Between 1997 and 2000, changes to residential use affected an average of 335 hectares per year, of the 1,650,000 hectares designated as green belt.
6 percent of all land changing to residential use was within green belts.
Department for Transport, Local Government and the Regions.
The Council for the Protection of Rural England
CPRE has strongly condemned the decision by the Deputy Prime Minister, the Rt Hon John Prescott MP, to release a large Green Belt site in North East England for industrial development and set a pitifully low target of only 60% of new housing to go on brownfield land.
The Guidance also allows four out of every ten homes in the North East to be built on green field sites.
In coming to his decision on this Green Belt site outside Sunderland Mr Prescott has ignored the clear recommendation of the Panel appointed to examine the draft Guidance in a Public Examination last year.
Press Release
21 November 2002
Obstacles to the release of brownfield sites for redevelopment - Joseph Rowntree Foundation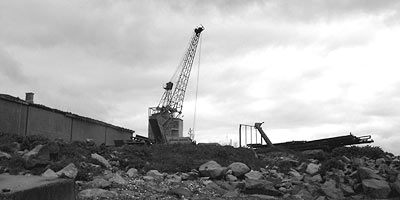 10,000 Houses get go-ahead in Hertfordshire Green Belt
800 hectares of Greenbelt land could disappear as a result of the decision of Hertfordshire County Council on Tuesday night to give the go-ahead to one of the most controversial and damaging new settlements in the country – the "West of Stevenage expansion" – for 10,000 new houses.
Press Release – Friends of the Earth
Prescott to free up Cambridge greenbelt for hi-tech boom
The hi-tech boom in Cambridge is forcing a planning revolution ordered by the Government with a massive section of green belt being earmarked for housing needed to cope with the growth.
Business Weekly
Anger at green-belt Vodafone HQ
Environmental campaigners are demanding a public enquiry after mobile giant Vodafone was given the go-ahead to build its new HQ on green-belt land.
BBC Online
28 April 1999
November 2002