Investing in Land
Investing in plots of land for sale is a simple and hassle free alternative to buying into the property market.
Purchasing property not only involves a much higher initial outlay, but typically involves further investment and high maintenance costs before an investor can see any actual returns. In comparison, land requires a much smaller outlay, involves little or no maintenance costs and can remain untouched yet still experience considerable rises in value.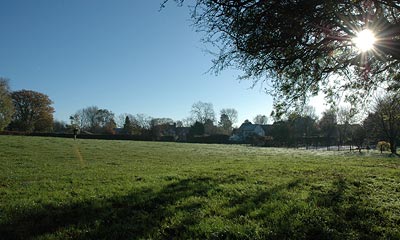 Plots of land for sale in the UK are also proving a popular investment due to the scarcity of land. Freehold land is increasingly difficult to obtain, and a rising population and increased need for more housing is pushing demand for this land ever higher. Although vast swathes or land in the UK have been protected from development for many years, the government is beginning to accept that the requirement for new housing is so great that it is unrealistic to keep many of these restrictions in place. As Prime Minister Tony Blair stated in May 2004, "the demand for new homes is so great it would be irresponsible to rule out specific tracts of land for development. There is a requirement for additional housing, and if we don't face up to decisions on that, the people who will suffer will be generations to come, particularly first-time buyers."
This admission by the government that previously undeveloped plots of land may in future be subject to planning permission has vastly increased the chances of private investors making very large profits by buying up land that currently has planning restrictions. Such land, often referred to as Greenfield or greenbelt land can be purchased in small, affordable plots which, in the event of planning permission, can be worth up to ten times its value today.
In addition to the appeal of such a large return on investment, more and more individuals are looking to buy plots of land for sale in the UK for a chance to realise a dream and build their own home. Self build homes on building plots of land become a very real option should land gain planning permission for residential dwellings. By building their own home, self-builders can typically save around 30% on the market value of the home once it is built, not only reducing the initial outlay, but also allowing the individual to only borrow 70% of the value of the home. By borrowing less than the full value, the self-builder gives themselves a secure cushion against a fall in the property market and the subsequent negative equity associated with it.
It is now clear to see why investing in plots of land for sale is becoming an increasingly popular alternative investment. Please click through this website to learn more about land investment and the companies that exist to make land available to the private investor.
April 2004