UK Land Prices Studied by Halifax
A Halifax survey has shown that rising property prices and a shortage of residential land have caused land prices to increase 8-fold over the last 20 years, with the most expensive land being in London and the South East.
Residential land has proven to be an even better investment than property during the last 20 years, despite house prices rising 306%. The cost for a hectare in London in 1983 was £759,000; the same land would now cost you £5.5 million, an increase of 624% in land value.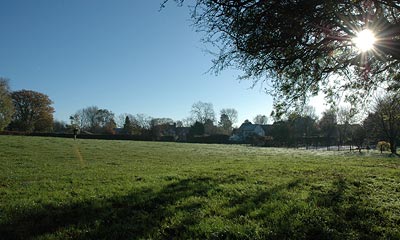 Across the UK land value has increased by 808% on average, with Wales having increased most significantly, in 1983 you could pick up a hectare for just £85,000, this would now cost you £980,000, a staggering increase of 1053%.
Martin Ellis, Halifax chief economist says, "Getting permission to build new homes in the UK is a notoriously difficult and long winded process". Deputy Prime Minister John Prescott recently proposed a string of residential developments across the south-east of England to ease the housing shortage, however according to Halifax if house-building in England continues at the levels recorded in 2001, there will be a shortfall of 400,000 homes by 2021. This could be good news for homeowners, as a demand for existing property would keep the housing market buoyant.
Finance Search, 28.02.2003