All change for the Planning System?
Kate Barker produced her Interim Report on Land use planning in July. In her review Kate has to take into account that:
Average house prices have risen by 139% since Labour came to power in 1997. Earnings have only risen by 24%
The average house price in England is forecast to rise by more than 50% to £300,000 by 2012.
By 2012 the typical property is forecast to cost nine and a half times annual salary
The Population in the UK has grown from 43 million in 1951 - to 50 million in 2004 - and estimated to be 56.8 million by 2031
Household projections show present growth of 209,000 new households per year - compared with 189,000 in 2002 - and 153,000 in 1996?
Of the world's 15 most expensive prime commercial property locations, five are in England
Prime site occupation costs in Manchester and Leeds are around 40% more than mid-town Manhattan?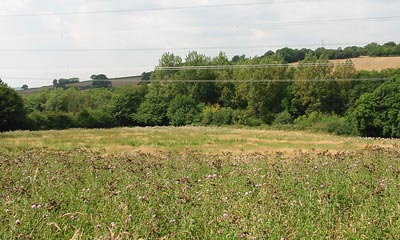 The choices the government makes about the planning system over the next few months could have a profound effect on the environment and our economic competitiveness.
Last month, in his Mansion House speech, Gordon Brown promised substantial planning reform. He has already said that he is concerned about the impact of planning curbs on the productivity of the UK's retail sector.
As far back as 1998 consultants produced a report for the DTI detailing how planning was restricting the UK's economic competitiveness. Indeed Alistair Darling recently complained of the planning system holding back new nuclear power stations.
It is thought that the government will move to a US-style deregulation of the planning system, with economic competitiveness being a key driver.
The drawbacks of the present system can be seen with:
...In terms of applications to local planning authorities, around 33% of planning authorities are not meeting their target of 60% of major applications being determined in 13 weeks
...Start-end times for larger applications now take 14 months to progress, compared to 12 WEEKS 25 years ago
...The proportion of refusals for major applications has grown from 13% in 1998/9 - to 25% in 2004/5.... and minor applications from 15% to 24%?
Rejecting and drawing out planning applications has always been more popular with local residents and councils have adapted to this. As such it has been suggested that the government will have a stronger decision-making role in deciding where major infrastructure projects should go.
The proportion of land in the UK which is protected from development, such a greenbelt land, is twice the average of OECD countries and it is suggested that this large parts of such greenbelt land should lose their protection - especially if there is market pressure to develop it. . . .
See the full BARKER REVIEW OF LAND USE PLANNING: INTERIM REPORT at www.dclg.gov.uk
Aug 06