Is this the end of the Greenbelt?
Looking through this week's issue of a respected "local" paper in the London commuter belt (St Albans Observer – 12 Feb 2004 issue) it became apparent to me that the days of the Green Belt may be numbered.
The front-page main headline "Labour to scrap Green Belt" (by Owen Morris) made an obvious impact. The headline referred to a recent report in the Guardian, that a government think-tank is considering replacing the Green Belt with protected national parks. At face value this makes sense as it frees up all the Green Belt land that is close to existing residential housing for development, but protects (and adds to) the Green Belt land that is in the countryside (such as the Chilterns).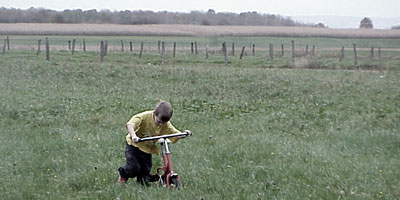 The article goes on to mention that the East of England Regional Assembly is forcing St Albans District Council to build additional houses. Something which made the District council planning portfolio holder Chris Whiteside say that made plans to scrap the Green Belt predictable.
While many of us would lament the loss of the Green Belt this opinion appears not to be shared by the St Albans Labour MP Kerry Pollard, who according to this article had said that the Green Belt was "a campaign for the 20th Century".
So, a government think tank, the local Labour MP and the District council planning portfolio holder all seem to think that scrapping the Green Belt is predictable. These are powerful people who should be listened to.
The size of the pressure on the Green Belt is clearly shown in a further article (by Aaron Bateman), in this St Albans newspaper that states:
Two towns the size of St Albans will have to be built in Hertfordshire by 2021 – a total of 72,000 new homes.
Apparently the council had previously estimated that it could only cope with the building of 7,350 homes even when using precious green belt land – but was still told that it had to find room for 7,700 new homes.
Only time will tell whether we can protect Greenbelt land next to residential locations.
Note - If you are one of the people who do see an investment opportunity in purchasing Green Belt land please insist that you only purchase land from companies that insist that you use a solicitor. Companies who tell you that solicitors are "optional" should be avoided! - As should Estate Agents who tell you that using a solicitor is "optional" when you buy your house.
February 2004
Also see: