Rural Land
The UK Land Agents Directory has now been split it into the following sections:
Please advise me if you know of any Land Agents that I have omitted.
Rural land by its very nature is the largest segment of the land buying market. Rural land covers a wide variety of uses such as arable, farmland and grazing for horses.
Rural land used to be seen as the cheap option with agricultural land selling for a couple of grand per acre. Though there are still bargains out there, rural land too is now the target for the private investors. As a recent survey by the Royal Institute of Chartered Surveyors recently concluded, 'farmland is being targeted by a new breed of investors, fuelling demand and raising land prices.' It showed that prices for rural land have risen by up to 30% in 12 months and 130% since the early 1990s.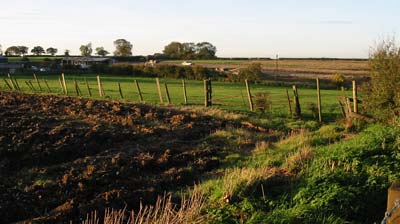 ---
RH & RW Clutton
Rural Property Professionals since 1743. An independent limited liability partnership providing a complete range of property services to land owners from strategically located offices in the South East, West Midlands and East Anglia. www.rhrwclutton.co.uk
---
Dreweatt-Neate
Operate in Central Southern England. Have a broad experience in advising both landowners and farmers on all aspects of Estate and Farm management. rural.dreweatt-neate.com
---
Vantage Land
Vantage Land are land specialists who provide a proactive, professional service that puts the needs of the customer first. They have established excellent relationships with an extensive network of landowners throughout the UK. Working closely with these, they aim to be as flexible as possible and are able to package land as a client requires. www.vantageland.co.uk
---
Pegasus Equestrian Properties
The National Country and Equestrian Property specialists. www.pegasusequestrianproperties.com
---
Farmsearch
National database and online directory of farmland to buy and sell through the whole of the UK. You can register your property online, maintain and change its details and get access to lists of agents and professionals involved with farmland in the UK. www.farmsearch.co.uk
---
Farmers Weekly
Extensive news, views and agricultural information on land, livestock, machinery and general farm life. You can also search through their database and buy and sell farmland nationwide. www.fwi.co.uk
---
DDM Agriculture
Specialist local rural consultants, land agents, auctioneers and valuers that sell farm land and building plots in Lincolnshire, Nottinghamshire & Yorkshire. They have excellent local and regional knowledge, and you can search through their database of land, rural properties and farms to buy, let and sell. www.ddmagriculture.co.uk
---
Richard Turner & Son
Auctioneers, valuers and estate agents involved with the sale of farm land, farms & equestrian properties in Lancashire, Yorkshire and Cumbria. They also deal in local auctions, and deal with the dispersal of farm machinery and equipment, and organise their property on their web site so you can search by purpose and budget. www.rturner.co.uk
---
Shuldham Calverley
Shuldham Calverley is an independent partnership of auctioneers, valuers, land and estate agents. They operate in Nottinghamshire, Derbyshire and South Yorkshire, as well as in the East Redcar and Cleveland and Derbyshire. The firm offers a wide variety of services for all types including agricultural, residential, commercial and industrial. They also offer property development & management services. www.shuldham-calverley.com
---
Strutt and Parker
Independent nationwide estate agent dealing primarily with high quality commercial and rural property. They operate in sectors such as corporate real estate, farm estates, industrial property, residential and retail property. They also have professionals that advise on all aspects of investment acquisition sales, Property development and finance. www.struttandparker.com
---
FPD Savills
A leading firm of international property consultants and real estate agents in the world. Their portfolio includes all manner of property purchase and investment advice services, with dozens of branches nationwide and a web site where you can perform extensive searches by interest and location. www.fpdsavills.com
---
Horse Directory
Offers equestrian land or a pony paddock for horses. www.horse-directory.co.uk
---
Howkins and Harrison
Offers sales and purchases of farmland, residential, development land. www.howkinsandharrison.co.uk
---
Lambert and Foster
Building Surveyors, House Sales, Provincial Auction House, Livestock Markets, in Kent and East Sussex. www.lambertandfoster.co.uk
---
Hobbs Parker
Independant Chartered Surveyors, Auctioneers, Valuers and Estate Agents. Website includes details of the various estate agency, professional and marketing services we provide to the business and rural sector. www.hobbsparker.co.uk
---
G.W Finn & Sons
Act for Landowners in the management, sale and letting of land as well as advising Clients on a wide range of other agricultural and rural business issues. www.gwfinn.co.uk
---
Whirledge & Nott
Agricultural Chartered Surveyors with long experience in the Sale and Purchase, Valuation and Management of all types of Agricultural Land, Country Estates and Rural Properties. www.whirledgeandnott.co.uk
---
Faulkners
Firm of chartered surveyors and property consultants with specialist skills across commercial, residential and rural property. www.faulknersurveyors.co.uk
---
Bidwells
Independent UK firm of Property Consultants outside London. Active in the commercial, residential and rural markets with offices in Cambridge, London, Ipswich, Norwich, Northampton, Yorkshire and Scotland. www.bidwells.co.uk
---
Charles Clark & Co
Agricultural property sales & Rural property agents in south east, England. www.charlesclark.co.uk
---
Warmingham
Estate agents specialising in village, riverside and country property. www.warmingham.com
---
Monkhouse And Bannisters
Offer advice in strConection with Farming arrangements, Farm Business Tenancies and Grazing Licences, Management of commercial woodland, timber sales and valuations, England Rural Development Programme, Valuations of land, dwellings, buildings and other farm assets for Stocktaking, Tax, Bank and AMC purposes, Management of agricultural estates and letting of dwellings, buildings and land. Revenue and Tax considerations, uses of farm assets. Barn Conversions. www.monkhouse.co.uk
---
Brown & Co
specialising in Chartered Surveying and Estate Management, Auctions, Valuations, Land Agency, Development Land, Residential Estate Agency, Agricultural Business Consultancy, Commercial Property, Urban Property Management and Residential Lettings. www.brown-co.com
---
Pelhams
Estate agents in the sale and valuation of equestrian properties, country properties, rural properties and properties with land from 1 acre to 1000 acres, commercial equestrian centres, stables, farms and farmhouses throughout the counties of Surrey, Hampshire, Berkshire, Sussex and Kent. www.pelhams.co.uk
---
Robin Jessop Ltd
Offer a comprehensive service in the Rural & Residential Property Market including Sales, Lettings, Valuations & Acquisitions. www.robinjessop.co.uk
---
Churchill Country & Equestrian Estate Agents
Specialises in the sale and letting of equestrian property, properties with land, country houses, livery yards, equestrian centres, private and commercial equestrian properties throughout Southern England. www.churchillcountry.com
---
Equestrian Property For Sale
Offers Equestrian Property For Sale In Prime Locations, Inc Equestrian, Rural, Farm, Period, Listed, Country Manor, Country Estate, Smallholding, Waterside, Country Cottages Property, Homes And Houses For Sale From Premier Homes In England, Wales In Southern England, UK. www.equestrian-property-for-sale.co.uk
---
Southern Equestrian Properties
Specialist equestrian property agent for the southern counties of South Bedfordshire, Berkshire, Buckinghamshire, Hampshire, Hertfordshire, Oxfordshire and Wiltshire. www.southernequestrian.co.uk
---
Windsor Clive International
Chartered surveyors advising on the sale of national and International Equestrian and residential property, specialising in the sale of houses with land, racehorse training yards, bloodstock stud farms and Equestrian competition centers and facilities. www.windsorclive.co.uk
---
John Clegg & Co
Group of Chartered Surveyors and Chartered Foresters, forestry agent in the UK. www.johnclegg.co.uk
---
Woodlands for Sale
Listing of small woodlands for sale in the uk for forestry amenity and conservation. www.woodlands.co.uk
---
Woods 4 Sale
Specialising in the sales of small woodlands in England and Wales for recreation, wildlife conservation and investment. www.woods4sale.co.uk
---
Woolley & Wallis
Specialist Agents for Village & Country Homes, Town Properties, Equestrian Farm & Rural Agency, Smallholdings, Land, Commercial & Industrial. www.w-w.co.uk
---
Cluttons
Independent firms of property consultants, combining traditional values with a dynamic and professional approach to all aspects of residential, rural and commercial property. www.cluttons.com
---
Looking for a particular type of land? Use the link below to find companies offering certain types of land for sale.
Agricultural Land for sale
Forestry Land for sale
Farmland for sale in England
Development Land for sale
Wood Land for sale
Wood Land for sale
Building Land for sale in London